They totally show up in my every day life!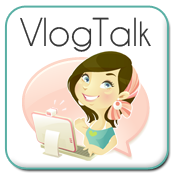 This week's prompts:
1.) Something you do with you kids (or pets) but sadly find yourself doing even when they are not around.
2.) How to make your favorite summer drink.
3.) As requested by many…Blooper's Reel!
For more information on VlogTalk or to have the prompts directly emailed to you go here.